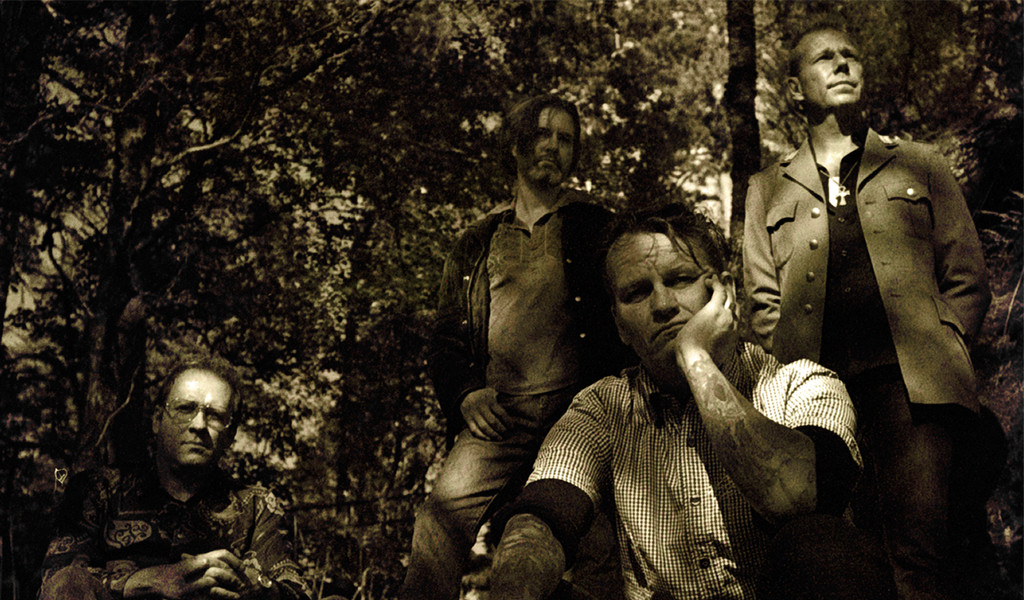 All Estado Novo news You need to know
07/11/2014 - Review
Review (so we assume) in spanish at MAIDENMETAL.Es
07/11/2014 - Hey Folks
We have been really lazy to tell anything about vinyl release. As You notice release date passed, but LP will come. The shitty thing is that even we do not know when. Few different problems caused this.
07/11/2014 - Review
Review kind of thing after short hiatus at GOURMET ROADKILL ZINE
14/10/2014 - Review
Review in SEAOFTRANQUILITY.ORG
10/10/2014 - Live-show day
Today is a live-show day! Today is also radio-interview day. Teppo on air at Radio City (local) and Hiili and Teppo at Radio Kompassi.

And live in MUSTAKYNNYS!
09/10/2014 - Interview again
Super cool interview (in Finnish) on TORIKOKOUS.FI
07/10/2014 - Review
Great review (in Finnish) on MESTA.NET!
26/09/2014 - On Going music video
Are we on drugs or is it just directors fault?
Check out the new music video on YOUTUBE!
24/09/2014 - Interview
Interview in UNDERGROUNDMUSICZINE!
Check out what TH's bullshittin'
23/09/2014 - Album pre-listening
Hey folks! Whole album pre-listening happens HERE!
19/09/2014 - the cd has arrived
The CD has arrived! Do Your thing and make us rich – You know how, but we help You to do it so here is the link:
17/09/2014 - First album review
The first album review in ExtremeUndergroundMusicZine!
Nice – 8/10 ... even we have new name
12/09/2014 - Interview in Rumba magazine
It's about time for weekly press out come. Check out the interview in Rumba magazine!